Responsible Gambling
Introduction to Gambling Addiction Problem
The digital age and online casino providers have made online betting as accessible as never before. And there's nothing wrong about betting on occasion and being a high roller doesn't equal a "problem gambler" as well.
However, we want to remind you to play responsibly one more time. While for some gambling fans, online casinos become another exciting entertainment, for their minor part, online gambling turns out to be potentially dangerous and destructive deal.
Either it's you or your loved one who's under the risk of being gambling-addicted, we want you to delve a bit deeper into the problem and know where you can get potential help in case you need it.
In this post, we provide you with a toolkit to use on your own to prevent falling in gambling addiction, how to recognize it, and how to get help if needed. Without further ado, let's get straight to the point.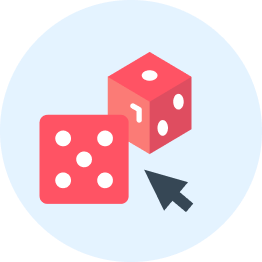 01.

How Not to Fall in Addiction?

Whereas online betting platforms can easily ban problem players, there's not so much to do when it comes to online platforms. Still, it's not only the providers to prevent compulsive gambling disorders, but the players as well. To do so, implement the following tips into your gambling routine:
Set a time limit
Time seems to run at a different pace when you're playing in a casino. Ensure you don't become too preoccupied with gambling sessions and don't pay them off with other exciting real-life activities.
Set a deposit limit
Though it can be hard sometimes to stick to a strict gambling budget in the heat of the moment, you need to do it. The perfect amount won't cause any financial troubles and will leave you plenty of cash for your normal expenses. Whenever you run through all the money from your budget, it's time to stop, no excuses.
Never chase losses
There are days you're up, and there are days you're down. It's ok to gamble even if you're out of luck today, but only as long as you stay within your budget. Hoping to make back the money lost is definitely a bad idea.
Keep your gambling activity on track.
Just like any other activity, gambling requires you to manage the amount of time you spend doing it and how often you do it. Monitor how long and how often you stay on the casino website and take regular breaks and time-outs
Self-exclude if you need it.
If none of the discussed points helps, our best advice would be to self-exclude from the gambling list to prevent yourself from further financial and mental issues.
The Philippines and most other jurisdictions have these lists developed so that you could legally bar yourself from entering gambling sites. You can choose a predefined term of self-exclusion or be excluded permanently; the choice is up to you.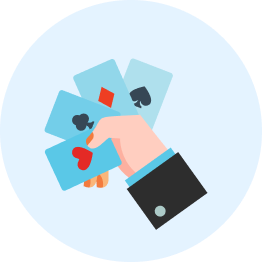 02.

Signs You May Be Gambling Addicted

Any kind of human activity carries the risk of evolving into pathology. This is what makes us humans – we are all different and react to the same situations differently too. The same approach applies when we talk about playing. Most of the casino website visitors come to change their environment for a while, to feel the excitement and mental relaxation, and just to experience a fun entertainment.

But there is a minority for whom it may become a problem.

For such players, the line between a simple hobby and a painful addiction is hard to notice, and it is difficult to determine the level of your immersion into the game. There are a lot of simple checklists, a sort of tests, developed by experts to notice a change in gambler's behavior or to monitor his/her condition.

We recommend you to use the criteria to recognize the signs of problem gambling used by the American Psychiatric Association. According to it, you may be a problem gambler if:
You feel like you need to wager more and more to feel the desired level of satisfaction.
Your attempts to quit or cut down gambling ends up with a constant feeling of irritation and depression.
Your mood shifts. Gambling brings a new taste of positive emotions, but your mood mustn't be their slave.
You fail to keep your gambling activity under control. To demonstrate, it's when your desire to place a $5 bet turns into the loss of several thousand.
Gambling has become your main occupation.
For you, gambling is a sort of distress from everyday life; it becomes a center of your mental and social activities.
Chasing your losses, you bet more and more to become a lucky jackpot winner and recover the money you lost.
You lie to your close people about how much you gamble.
Your new "hobby" has to lead you to lose a job/ major educational opportunity/relationship.
You rely on others to cover your financial obligations after you have dried your bankroll for gambling purposes.
Whenever you feel like your free time doesn't make sense without gambling, just consider the fact that the human body gets used to the constant rush of adrenaline, so the brain requires more intense experiences. What you need to remember that online gambling is not the only source of getting such emotions, i.e. the morning run will bring you feelings on the same chemical level. If you have even tiny suspicions of being gambling-addicted, you need to share your feelings with somebody close (relatives, friends, etc.). But if you feel like you have completely immersed your life in the game, you need to seek help from a specialist as relatives' support might not be enough.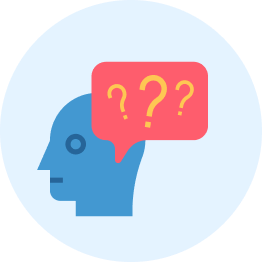 03.

Where Get Help?

If you believe that you have a problem with gambling and you want to stop, you need to understand that this is the disorder that can be treated like any other. So there's no need to worry, support and treatment are available both online and in land-based organizations.

Today, you won't encounter a single problem on your way to finding a qualified psychologist and getting professional assistance. Jurisdictions with legal gaming usually put the system in a way to provide supporting resources for those who need them. And even if it didn't work for the Philippines, there still would be many qualified specialists to help players that are exhibiting problems to control their gaming. But to prevent finding yourself in a problem state of mind, you need to perceive the game as entertainment rather than a way to solve your financial problems.

Feel like you need to talk to someone about your situation? Not a problem. There are many hotlines set up with a commitment to compulsive gamers. They can supply you with the relevant information and, if you ask, with directions on how to seek further help. But maybe the most important is that they can give 24/7 support for anyone who needs it.

Another valuable contribution to your healing could be the self-help groups. If you join one, you will get a chance to discuss your issue and work through it with people who have gone through the same trouble. There are also online and completely free organizations that proved their effectiveness for compulsive players. Check Gamblers Anonymous and Bettors Anonymous – these two international establishments have already become a second home for thousands of players across countries.

Both of them are fellowships for gambling addicted men and women to share their experiences. Bettors Anonymous also offers a free 12-steps program designed to help you to quit your addiction. Talking about the Philippines' local services, we must mention Philippines-Gamblers Anonymous and Bridges of Hope. Philippines-Gamblers contains a very comprehensive database of helpful resources and publications; it provides emotional support, organizes forums, and even has some phone apps designed to help you to the normal life in the most painless way.

Talking about the Philippines' local services, we must mention Philippines-Gamblers Anonymous and Bridges of Hope. Philippines-Gamblers contains a very comprehensive database of helpful resources and publications; it provides emotional support, organizes forums, and even have some phone apps designed to help you to the normal life in the most painless way. Meanwhile, Bridges of Hope team is dedicated to professionally guide their clients through every stage of their recovery and support the process from day 1 up to the day you return to your life happy, motivated, and recovered.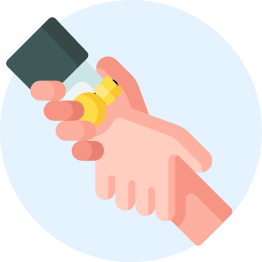 04.

Summary

With their favorite poker, roulette, or any other real-money game available in several screen taps, too many players tend to spend more time to try the Lady Luck. The Philippines didn't become an exception as a minor part of local gamblers suffer from excessive gambling which causes a lot of mental issues apart from the financial ones.

Fortunately, the problem is neither new nor unique. Every player can reach the point where he/she stops betting for enjoyment. If it's your case too, we hope our guide will help you to find your way to responsive gambling and bring your joy back.

Either it's you or the person you love that is uncertain of your own ability to control the need to bet, we urge you to seek help. We hope this post will help you on the road to recovery. Please play responsibly both online and offline.